Sicce Syncra SDC 6.0 Controllable Return Pump - 530-1450 gph
Sicce Syncra SDC 6.0 Controllable Return Pump - 530-1450 gph
Product Description
Sicce Syncra SDC 6.0 Controllable Return Pump - 530-1450 gph
Sicce SDC 6.0 return pump
| | |
| --- | --- |
| Q-Max | 1450 us gph |
| H-Max | h 3.5-11.5 ft |
| Voltage / Hertz | 24v / 50-60hz |
| Watt | 10-40 W |
| RSYD01U | cable 2x1.5 + 2x0.5 3mt pvc + connector m16-4p |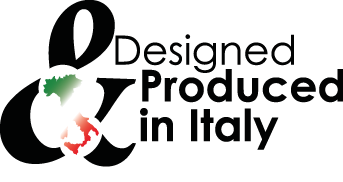 Syncra SDC
SYNCRA SDC are the latest generation of SYNCRA pumps and are equipped with integrated intelligence systems to meet the needs of advanced recirculating applications. With programming freedom, controllability is finally coupled with power, energy efficiency, inline or submersible use, and low heat production. SYNCRA SDC are managed by an easy to use controller and with the free download of the new ContrALL app these pumps can be kept under control and programmed wherever internet access is available. ContrALL includes an alert system which keeps the end user updated in real time with the status of the pump.
Key Features
SYNCRA SDC

3.0 - 6.0 - 7.0 - 9.0

CONTRALL

CONTROLLER
WET & DRY Application
FREE DOWNLOAD of ContrALL APP

Included

Direct controll of the pump

Hose fittings included

ALERTS for:

1. Blocked rotor

2. Dry running

3. Loss of signal

5 Preset modes - All the modes can be

100% customized according to the user's needs

Self cleaning impeller
Water temperature sensor
ECO - 7 hour preset at a customizable lower flow rate

Thermal protection

to prevent overheating

Syncronize and customize setting

for each individual pump connected

MODE - 5 pre-set modes to create

different water movements

Rubber feet

PAUSE - 10 min pump stop which can be

programmable at any time

Ceramic shaft

Magnet support

24 V - transformer included
Warranty Information
Manufacturer warranty available through Sicce. Shark & Reef offers a 60 day money back or exchange guarantee. This item must be unused if returned for a refund.
Find Similar Products by Category